Do you still give yourself excuses not to go into sports? Oh, you are tired, work late, your children and sweetheart ask for attention, you have to walk a dog, feed fishes – the list of reasonable (and not very reasonable) excuses could be endless.

If you feel exhausted in the evening, look into morning exercises! They contribute nicely to forming a toned body, stimulate weight loss and take little time. But you still have questions on how to manage this!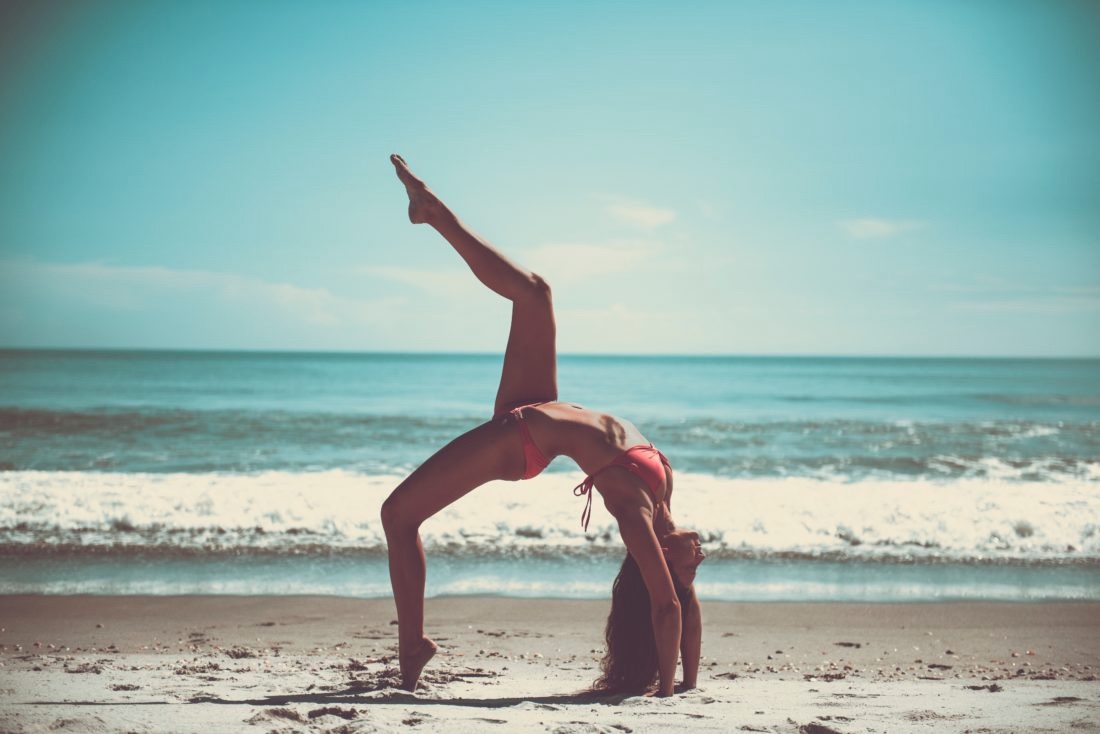 The thing is to find pleasure in doing morning exercise! It is the only tip that will enables you to wake up early in the morning and put on your sneakers. But to find it you have to give yourself a chance and break the ice!
How to manage it?
1. Set a goal.
An intention can remain just that – an intention, unless it becomes a goal. It is easy to reject the intention as any other optional activity. Make a vow in the presence of witnesses, if necessary, that you will start doing exercise every morning from a certain date. Those who want to reduce weight can determine the number of kilos that they wish to lose. Set a goal first, then write it down and then finally reach it!
2. Create visual keys
Buy a wonderful sports suit that you want to put on! Prepare the sports suit, a mat and a bottle of water in the evening. In the morning, you will start doing your exercises at once and avoid being distracted by the arrangements above.
3. Set your mind on the morning exercises before going to bed.
There is no point to start suffering about the early wake-up and workout the night before! Apply practice for programming the subconscious mind before bedtime: imagine how cheerfully you will get up, do bends and squats, take a shower and joyfully go to work. Your mind is slow to grasp in the morning hours, but your mood keeps the mark of the evening. It is easier to set your mind to a positive direction in such a way!
4. Start off with one little thing.
For the first week, wake up just 10 minutes earlier and extend workout time for 10 minutes during the next days. Finally, you will make it a routine to get up one hour early without being stressed and wishing to deal with the alarm clock.
5. Go to bed early
Lack of sleep doesn't assist waking up early. Besides, chronic sleep deprivation is widely known to be a reason for overeating and gaining excessive weight accordingly.
Forming habits is a point of pride. Surely note everyone can push themselves past their own limits and get up early for the purpose of a good and healthy activity!
And where is a pleasure here?
1. Just keep watching yourself.
The real reason that makes us get up every morning and work out (to music, to the noise of the water in the shower, to children howling and family grumbling) is in the feelings of drive and pleasure. One woman who takes part in our program said, "I feel like a superwoman after morning exercise! As I'm able to do everything, I feel ten feet tall. It is because I got up first while the rest of my family sacks out, but I did my morning exercises, took a shower and I'm ready to take on the world. I'm ready to get up 6 o'clock every morning to have these feelings!"
2. Find your music
Music helps the body to wake up, set the pace of movements and cheer up. Make your own collection of favorite tunes and create an individual playlist. You can switch on several calm tunes at the wake-up stage that will prevent you from falling asleep again.
3. Cook the best breakfast in the world
Most of us (at least in the first instance) require motivation for such heroic deeds. In the evening (if you are economical of time) you may cook tasty and surely healthy breakfast with your favorite products (for example, strawberry yogurt or smoothie). Use it as an encouragement for the work well done.
4. Write down your success
Measure your weight and waist 1 time per 2 weeks. There is no better boost than results in form of lost kilograms and centimeters on the waistline.
5. Give yourself a chance!
The last thing you should do is to think that morning exercises are not really your thing. Certainly, it wouldn't be "cool" in the beginning, but without an opportunity to feel something you can never know how it could feel. Try to do your morning exercise as an experiment for one month and after that you may make a decision whether it is for you or not.
Just give yourself a chance!